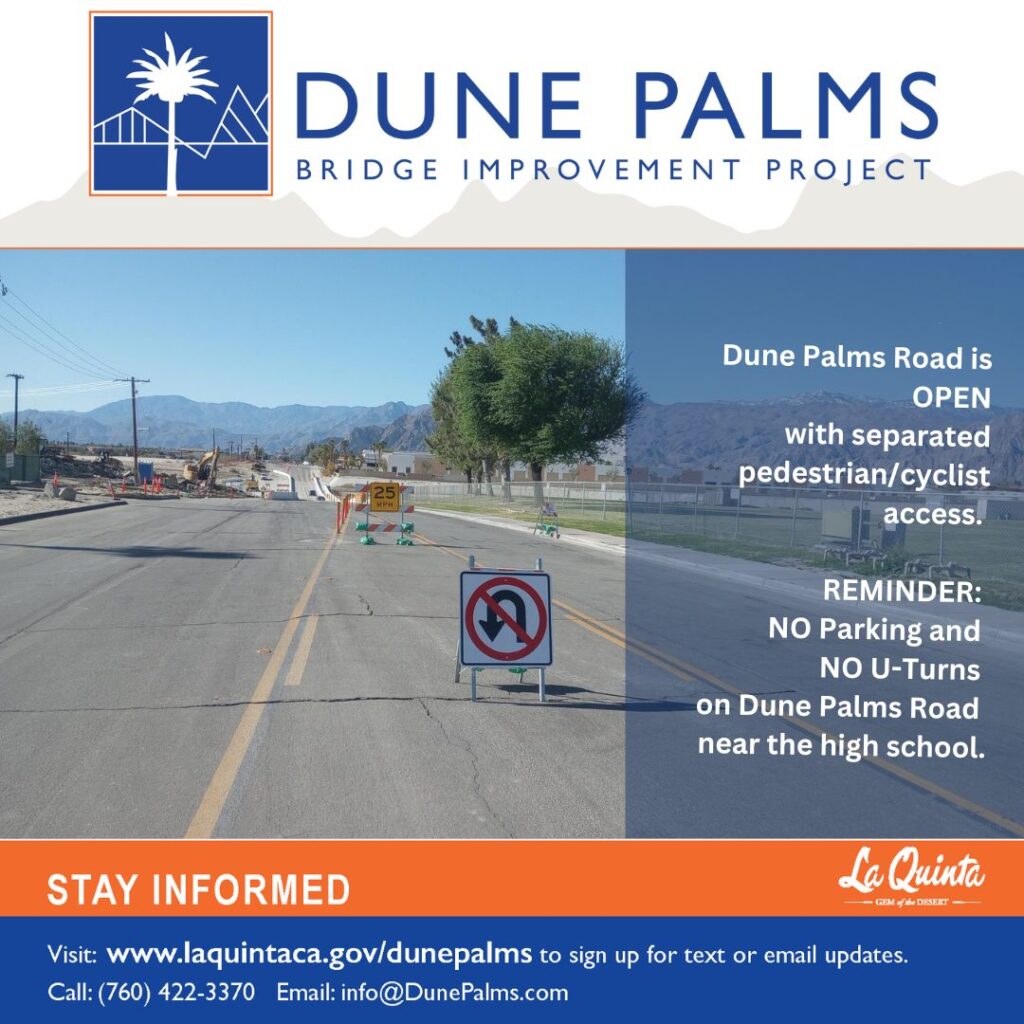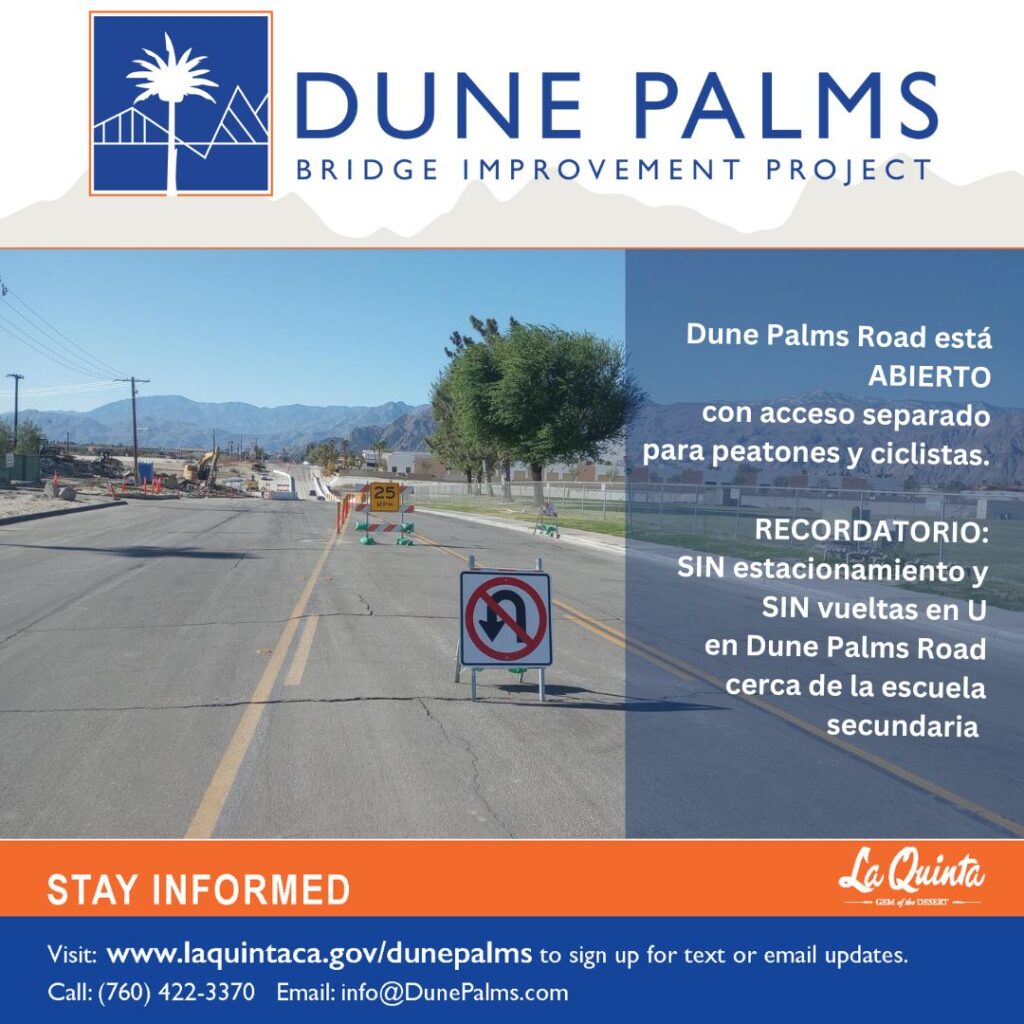 REMINDER: Dune Palms Bypass Road is OPEN
• One lane available in each direction. 
• Speed Limit is 25 MPH.
• A dedicated pedestrian and cyclist lane is separated from vehicles by k-rail. 
• NO U-turns after school drop-off or pick-up near LQHS and NO parking.
UPDATE: Crews are excavating on the east side of Dune Palms Rd. in the storm water channel starting on the south end working northbound for the next two weeks from 8 a.m. to 4 p.m. Expect noise associated with construction and demolition work. Watch for contractors entering and exiting the area.